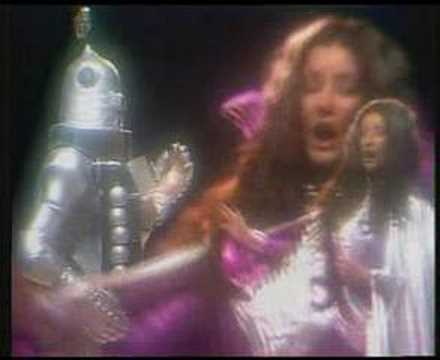 After years working for other artists, Jackson released her first single - "Man of a Man" (1978), but this has not been included in any of her albums. The single did not get the public's attention. Her next attempt was the release of her biggest single, "Automatic Lover" (also 1978), reached #4 on the UK Singles Chart,[1] #1 in Argentina, Italy, France, Spain, Turkey and Japan. In Germany the single reached #5.[2] It also climbed high up the South African singles charts. In Brazil the success was such that the Brazilian media produced its own version of Dee D. Jackson. A Brazilian girl (Regina Shakti) dressed like Jackson, and along with her robot and a meteor man, were introduced on TV programs there as the real Dee D. Jackson. Regina was introduced as 'D. Dee Jackson' to avoid problems with royalties.

In 1976, Jackson married,[3] and had a baby boy named Norman.
In 1978 she released her first album Cosmic Curves, a science fiction / disco LP, produced by Gary Unwin and his wife Patty. The second single from Cosmic Curves was released later that year, and "Meteor Man" was a hit in Argentina, Brazil, Europe and Japan. More modest airplay saw it to reach #48 on the UK Singles Chart.
Ajoutée par bchfj le 7 août 2006